It's now easy to shop local in Marion, Iowa.

Each dollar you spend locally returns an average of 3X more to our community.
The Marion Shop Where I Live marketplace is brought to you by the: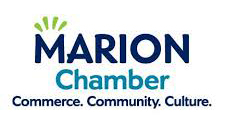 ---
Editor's Picks
Every week we hand-pick some of the best items from the marketplace.
---
Services
Easily shop services from local businesses and talented creatives.
---
Latest Additions
The most recent goods and services brought to you by local Marion businesses.
Shop All Products | Browse All Services
---
Find a Local Business