Treasure Chest Collectibles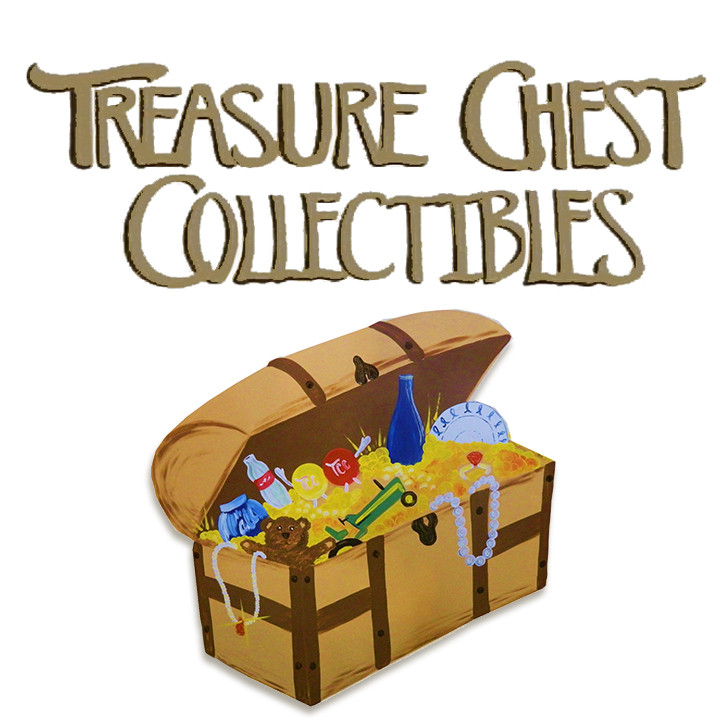 Treasure Chest Collectibles
bryan@crtreasurechest.com
We are a resale store specializing in collectible and gift items! These include vintage, modern, new products, and a few antiques. We have such a broad array of items that we break the mold of "traditional" antique OR resale stores. Antique, vintage, modern, and brand new covers the age range of the items we carry; and unique, fun, quality, clean, desired, inspiring, treasured, useful, reminiscent, decorative, beautiful, and COLLECTIBLE are just a few of the words that describe the types of items we carry.
We have Ertl, Hot Wheels, Barbie, Fisher Price, "older" toys, Figurines, Miniatures, SOME Costume Jewelry, Breweriana, Glassware (including depression, Fenton, WestMoreland, Indiana Glass, American Fostoria, and others), Quality Furniture, Books and Comic Books, vases, Coca-Cola, SMURF, DISNEY, Beer and other beverage collectibles, die-cast vehicles, Books, Holiday items year round, and many other items.
Our inventory is always changing, so stopping in is the best way to find those treasures you have been looking for. See you soon!
No products were found matching your selection.