Tim Stolba
Tim's fascination with magic began at the young age of 5 years old when a friend of his father showed him some simple sleight of hand tricks.  His mother later signed him up for the Young Magician's Club out of Parent's Magazine.
Then soon after, a local magician and clown "Mombo" befriended and mentored Tim.
With his help, Tim performed his first public show by the time he was 14 years old. He has since performed magic in 1000's of shows and his "hobby" has become a full-time performing career and owner of the Iowa Magic Shop.
In the middle of all of this, life happened and he raised children, become a certified master auto technician, found a love for all things technology and sci-fi and is Dairy Queen's best customer.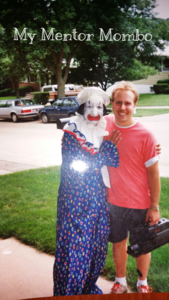 Showing the single result