4-Week Art Class "Emerging Out of the Darkness"
$60.00
This is a 4 week, 2 hours each week, art class.
Get ready for spring and summer! We'll learn the technique on how to paint on black canvas.
You will need two 10×20 and two 16×20 black canvases. You will also need: oil paint, linseed oil, acrylic paint and brushes. Also you'll need a light colored pastel to sketch with. If you want, we can create a complete Art Supply Package for this class. ($40, contact us for this separately)
At this time, it is unclear whether this will be a online Zoom class on one at our Classroom here in Marion or both. Our classroom is 400 sq ft and we can accommodate, at present social distancing recommendations, 6 onsite students. Let us know what you prefer.
Description
The third and fourth week we will be doing two more floral paintings.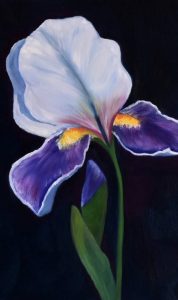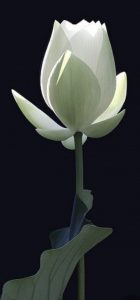 Shipping Policy
We do our own packing to insure all shipments received are in excellent condition.
Refund Policy
Sometimes that artwork you fell in love with just doesn't fit or the colors don't jive as you had hoped. Bring it back within 10 days and you get a full refund or we will be glad to exchange it at full value.